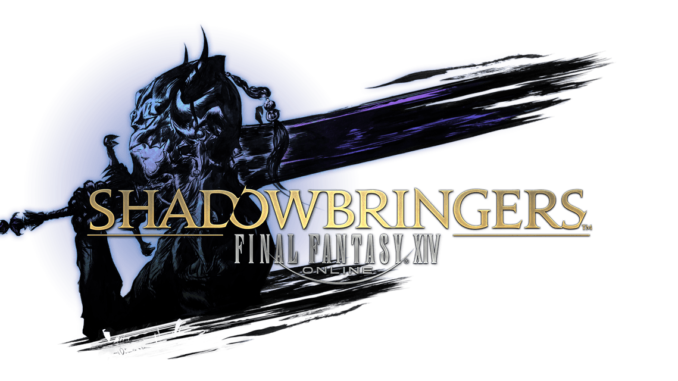 FFXIV – Lyrics: Shadowbringers
Originaltitel:
Shadowbringers
Zu hören in:
– FFXIV: ShB Full Movie Video (FMV)
Komponist:
– Masayoshi Soken
– Nobuo Uematsu
Arrangement: Masayoshi Soken
Text: Michael-Christopher Koji Fox
Gesang:
– Amanda Achen-Keenan
– Jason Charles Miller
"Shadowbringers" wird in kompakter Form in "Who Brings Shadow" verwendet, in welchem die Teile von "Tomorrow and Tomorrow" und "Eternal Wind" nicht verwendet wurden.
Ein Teil wird in "Endwalker – Footfalls" verwendet.
For whom weeps the storm,
Her tears on our skin
The days of our years gone,
Our souls soaked in sin
These memories ache with the weight of tomorrow
Who fights?
Who flies?
Who falls?
One brings shadow, one brings light
Two-toned echoes tumbling through time
Threescore wasted, ten cast aside
Four-fold knowing, no end in sight
One brings shadow, one brings light
One dark future no one survives
On their shadows, away we fly
The road that we walk
Is lost in the flood
Here proud angels bathe in
Their wages of blood
At this, the world's end, do we cast off tomorrow
One brings shadow, one brings light
To this riddle all souls are tied
Brief our moments, brazen and bright
Forged in fury, tempered in ice
Hindmost devils, early to rise
Sing come twilight, sleep when they die
Heaven's banquet leavened with lies
Sating honor, envy, and pride
One brings shadow, one brings light
Run from the light
Authors of our fates
Orchestrate our fall from grace
Poorest players on the stage
Our defiance drives us straight to the edge
A reflection in the glass
Recollections of our past
Swift as darkness, cold as ash
Far beyond this dream of paradise lost
Home
Riding home
Dying hope
Hold onto hope… Ohhh…
Home
Riding home
Home, riding home
Hope, finding hope… Ohhh…
One brings shadow, one brings light
One more chapter we've yet to write
Want for nothing, nothing denied
Wand'ring ended, futures aligned
One brings shadow, one brings light
One brings shadow, one brings light
You are the light
We fall
We fall
We fall
We fall unto the end
One world's end
Our world's end
Our end
We won't end
I am shadow, I am the light